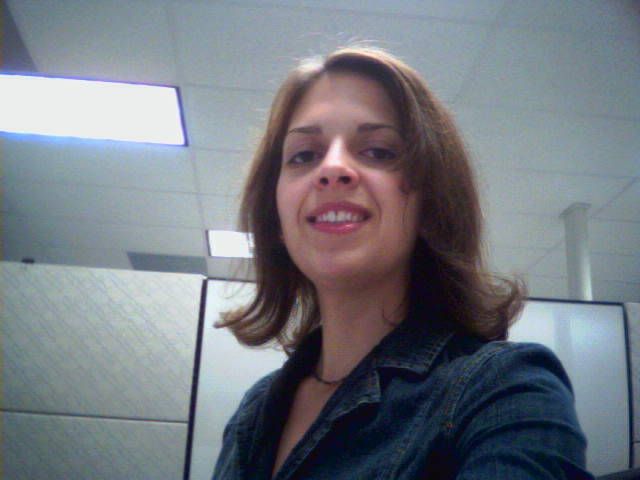 Finally last night I called a place to try and schedule a hair appointment. I so bad about finding new places to go. The woman I called actually had an opening last night at 6:15, so Mike went to the gym and I went and got my hair cut. What do you think?
I know it looks a little frizzy in the picture. But I like the shape of it. Besides there is a plan in the work to get rid of the frizziness. This morning I ordered
a new flat iron
. This one is supposed to be really great. I hope it is worth the money! The other part of the plan is that this weekend I have a free consultation with the rep from
Frédéric Fekkai
. Hopefully they will be able to give me some product suggestions. One of these days I will have perfect hair.