On Saturday night Mike played publicly for the first time with the band he has been practicing with for the past month or so. I was not impressed with either Fat's Grill or Stockton in general (or the hour + drive to get there). But the important thing is Mike had a good time, I had the worst soda of my life (imagine diet pepsi spiked with raspberry iced tea when you are a die-hard regular coke drinker), I got hit on by a WEIRD random guy, and I learned the most popular hairstyle in stockton is blonde highlights on a black underlayer? and not in a punk-rock way in a white-trash way.
At least I got to play with my camera, but it reminded me what limits the XT has in low light (ISO only to 1600) and that sometimes I do need the 50mm 1.8 though it pales so much in comparison to my 24-70L.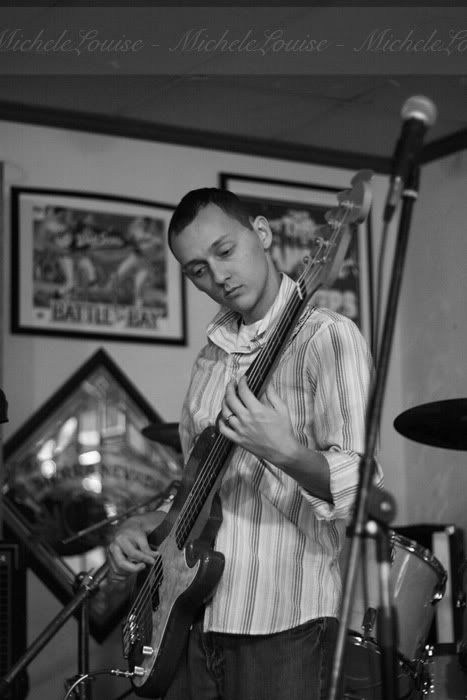 Mike warming up (the light was better then)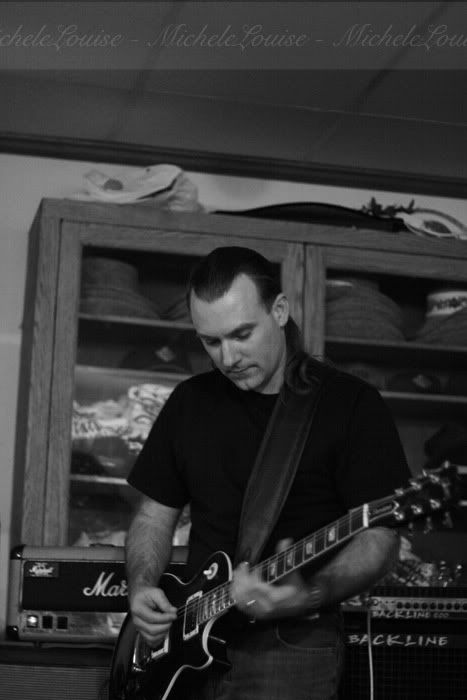 Dean (one of the guitar players)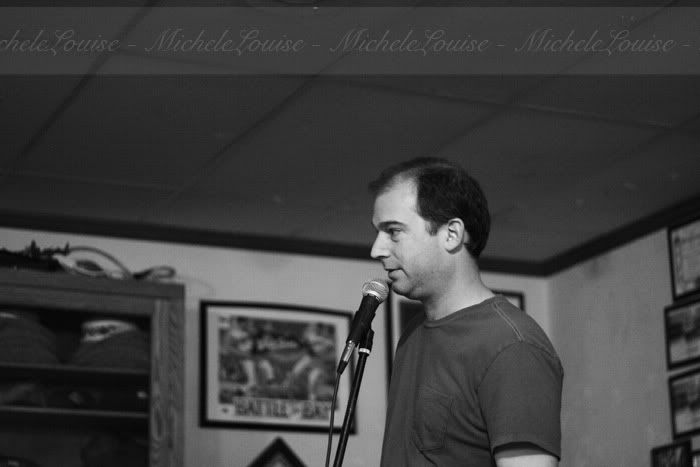 Dave (the other guitar player and backup vocals)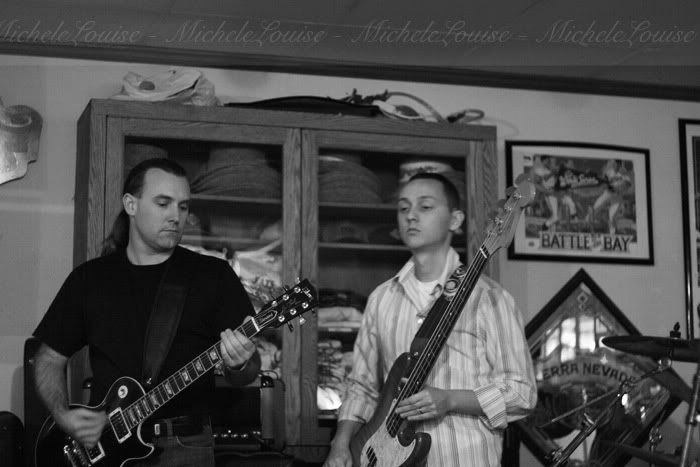 Dean and Mike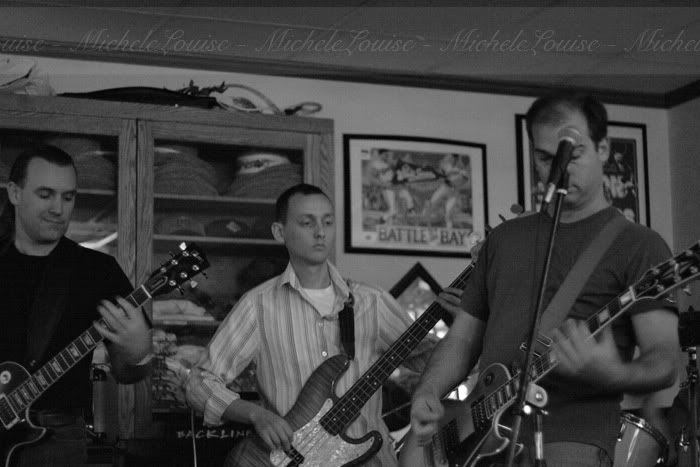 Mike being very serious while he plays.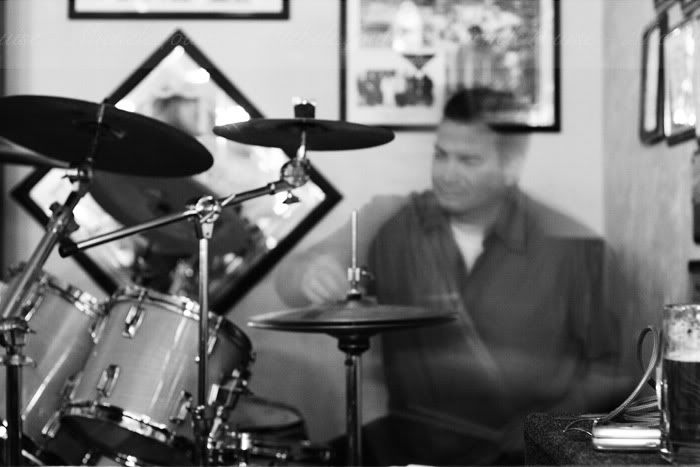 Mark the drummer, with a long shutter speed to make him blurry (and look like he is moving)
(I stole my post title from Mike's email announcing this gig he in turn had stolen it from a song)