Well the diet part went well yesterday, the job search not so much. Mostly because I didn't even work on it at all. I spent my evening weight lifting, making dinner, updating the holiday photos and talking to Chad. All of which was productive in a sense but not towards my main goal. Tonight I plan to do better. Though I am staying after work again to run this time because it was pouring rain this morning when I got up to run so I did pilates instead.
Hmm, holiday details. Here is a photo of the ring Mike gave me for Christmas.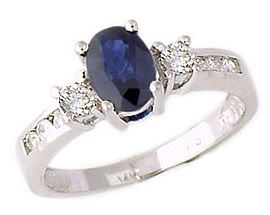 Very pretty no? I like it a lot! And no it is not THAT kind of ring, it is for the MIDDLE finger on my left hand thank you! As for New Year's. We went to dinner at 'inoteca. Which was okay. I have never had a small plate dinner before and I wasn't really prepared for it. I wanted a bigger dinner. But we had A LOT of wine! Then after dinner the ten of us (me, Mike, Dan (his brother), Clay, Meredith, Jason, Jerry, Taneel, Ana, and Ian) all went to a club where we had reservations. The Delancey was okay as well. We mostly hung out in the basement where the live bands were. All in all I got pretty drunk and we went home at about 1 am. Where we promptly went to bed. Other exciting details of the night, Clay was fighting with our first cabbie because he was going to drive us through Times Square on New Year's Eve at 6 pm! Dumb ass! So he kicked us out of the cab and we had to get another. On the way home Clay started fighting with the cabbie again but at least he didn't get us kicked out this time.

Goals for today? Run tonight, start packing for this weekend (in NY again!), email that recruiter, and call the fiance of Mike's work collegue who might be able to help me find a job. Let's see how I do!