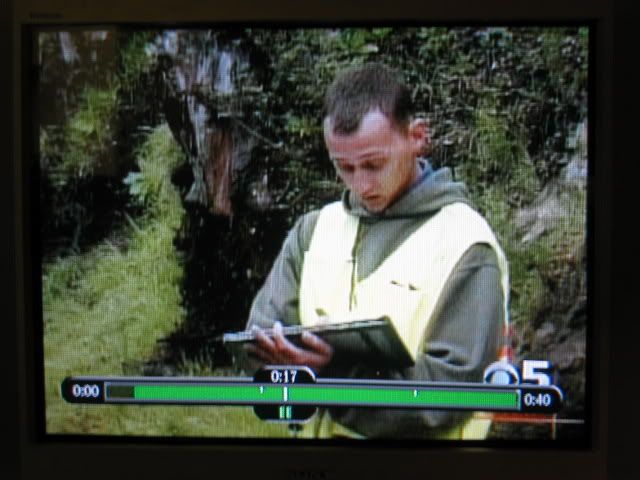 Okay not really, but he was on TV. I even made a sad little video of it. And of course we saved in on the Tivo and downloaded it to his computer where we are trying to figure out how to burn it to a DVD. Oh wait you want to know what the segment was about? Um, something with landslides and all the rain, and engineers. That isn't the important part!!
In other news I got my tax refund today which means I am going shopping, for 60GB video iPod (yes I do need three), more memory for the laptop, and some backup stuff for my camera!!
And in funner news for all of you we got back our professional wedding photos this week and I made a page for you to view them on.