During most of the year I get excited thinking about the holidays. I love baking cookies, looking at the tree, spending time with family but for once right now I am glad that they are over. I can finally think about other things, like our honeymoon, and work and working out. We got some wonderful gifts, some of which won't be here until today (we had to ship 54 lbs of stuff from NY to CA!!) so I will take pictures of things hopefully this weekend. Especially the lovely gifts my sister made for us. For now I have for you a picture of the painting she did on my parents water heater. And
a page of photos
of other holiday stuff. By the way can I just mention that Val and I took probably 30+ photos of that water heater to get the correct lighting so the upper part wasn't blown out but the bottom too dark. Thank goodness for digital cameras.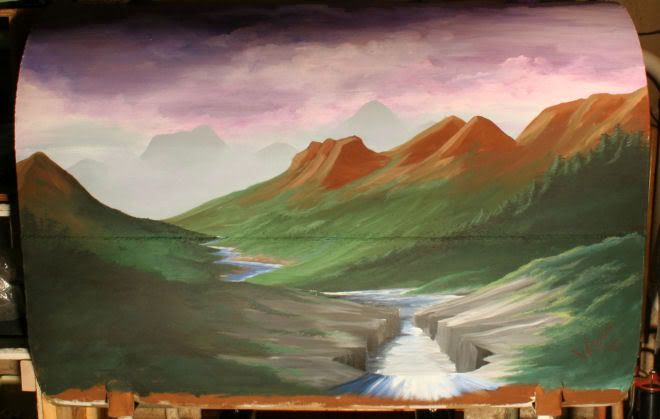 My work holiday party is tomorrow. I am not looking forward to it as much as I would like to since my holiday spirit is pretty much gone and all I want to think about is planning our Hawaii trip. In an effort to plan for that I ordered
another lens
for my camera!! Which should arrive today actually. I also ordered a 4GB memory card so now I have a total of 6 GB for that camera and 1.5 GB for the Elph (which will be used with the waterproof case we plan to get for it for snorkeling/underwater pictures). I am hoping that all this memory means that even a crazy picture taker like me won't need to take her computer on her honeymoon just to download pictures too. I now have the capacity for 2400 pictures between the two cameras, even on their highest settings, surely I can limit myself to 300 pictures a day right? RIGHT??? Next up for purchase (other than that case) is the remote for the Rebel and a circular polarizer for the new lens.