For some reason the catering service here likes to decorate the dessert platters with purple orchids. On Friday I decided to take one home with me to give me a new flower to photograph over the weekend. It was hard to position a flower without a stem. But I tried. I won't learn anything if I don't try right??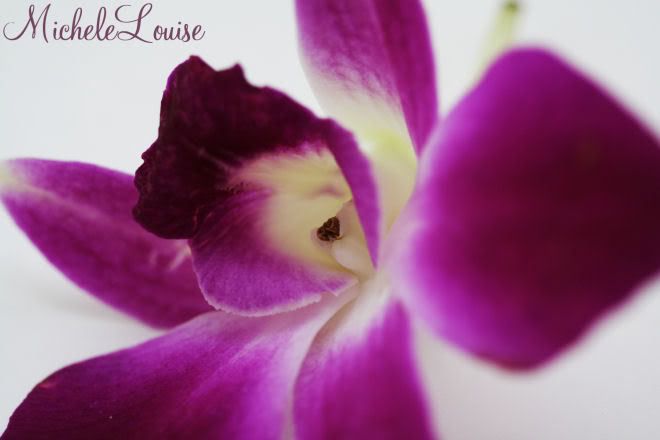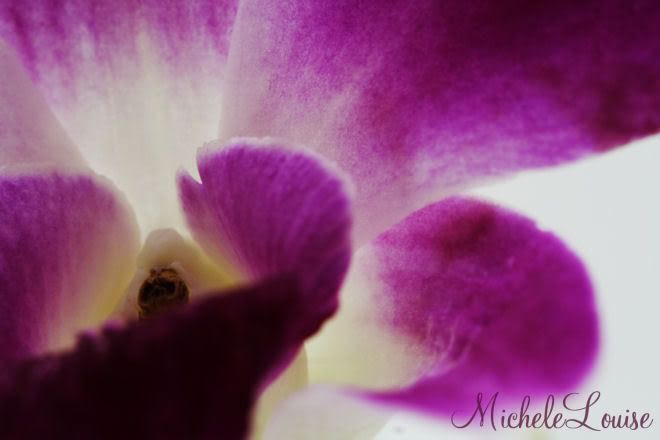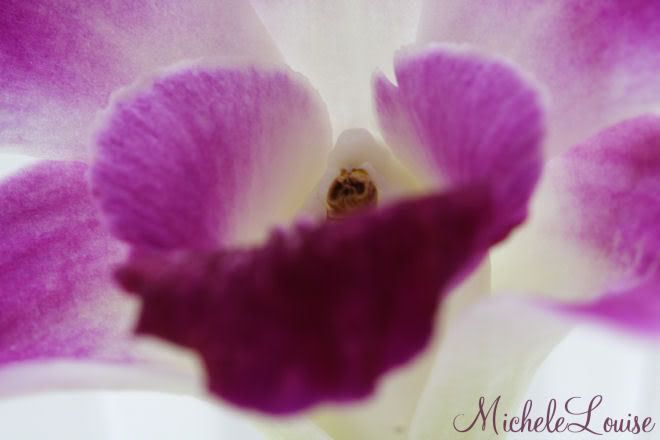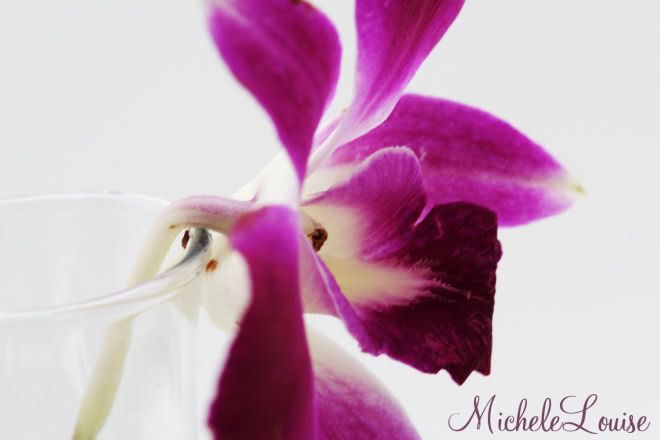 See how I had to position it? And the chocolate all over it from the delicious brownies it was hanging out with at the ho-ho? YUMMY!!
New lens comes today!!