Well I got over being cranky and tried on
the dresses
at work this afternoon with K. She and I picked a favorite, but I gave Michael the final veto (you know to make him feel important). Luckily he agreed and the unanimous winner is . . .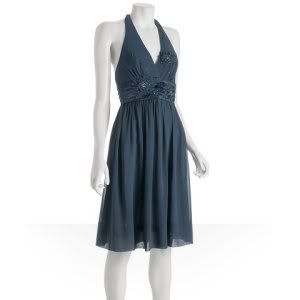 Now onto shoes (don't worry I already ordered 2 pairs).
ETA: The other three dresses, the
ABS was too gold and sack like
, the
vera was too big (an 8) and didn't lay right in the chest area
, the other
BCBG fit nice but the color combo was weird (baby blue, plum, brown and dark green?)
and the cut was a little weird.