This past Saturday we went to a BBQ at the house of one of the guitar players in the band Mike has been playing with. It was pretty fun (though I am not used to there being so many kids around, or seeing parents do shots with their kids in the next room). I brought my camera with me though I didn't take too many pictures.
They had a beautiful cat named thunder that was sun bathing on the fireplace.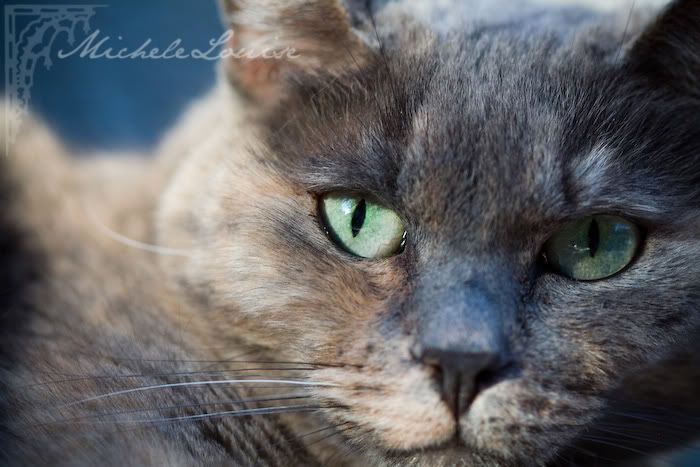 They also had a bird of paradise plant, I hadn't had a chance to shoot one of those before.