Earlier this month when I got together in Philly with some of my photography friends. One of the girls has the earlier version of my camera so we did a little comparison of our 5Ds, nothing really scientific. Just a little fun experiment. We both used our 24-70L lenses.
She sent me her RAW files so I opened both of them in LR, did no real editing other than what LR automatically does and then exported them as jpgs, and pulled them into CS3 to make the following comparisons (click for larger):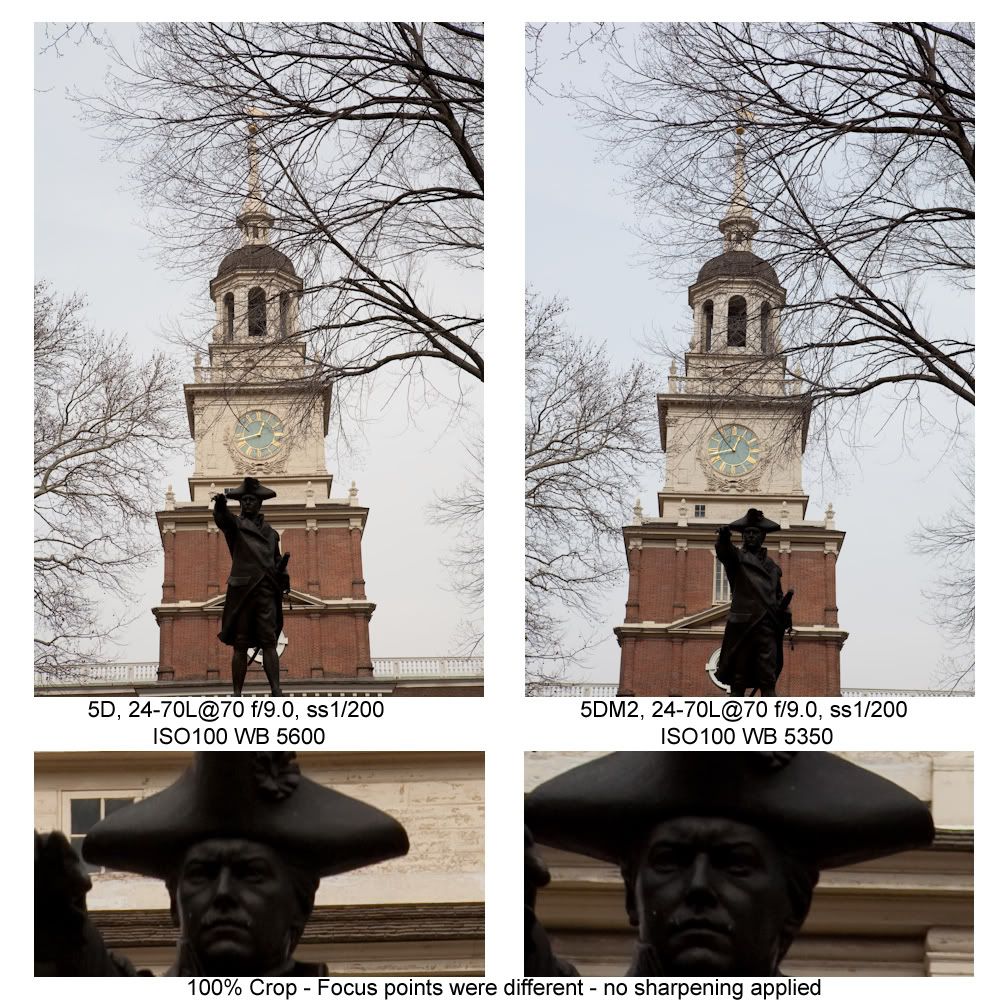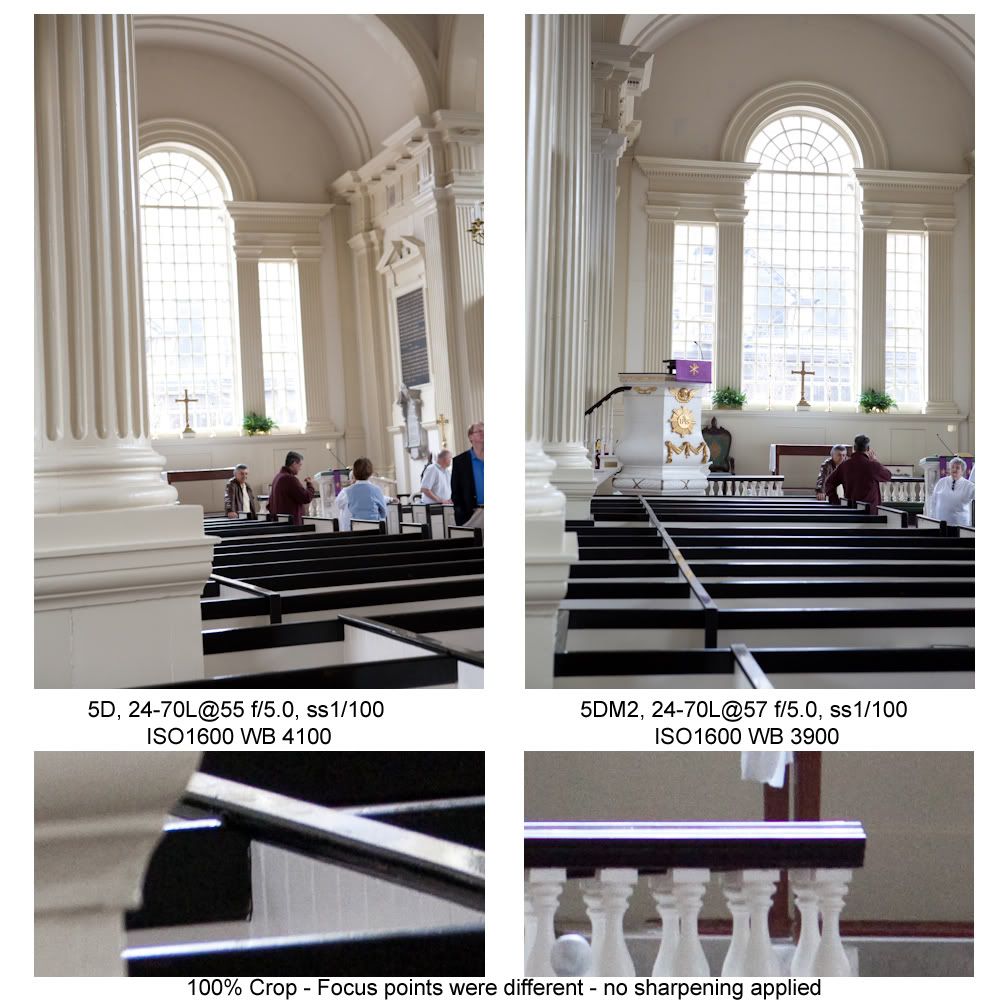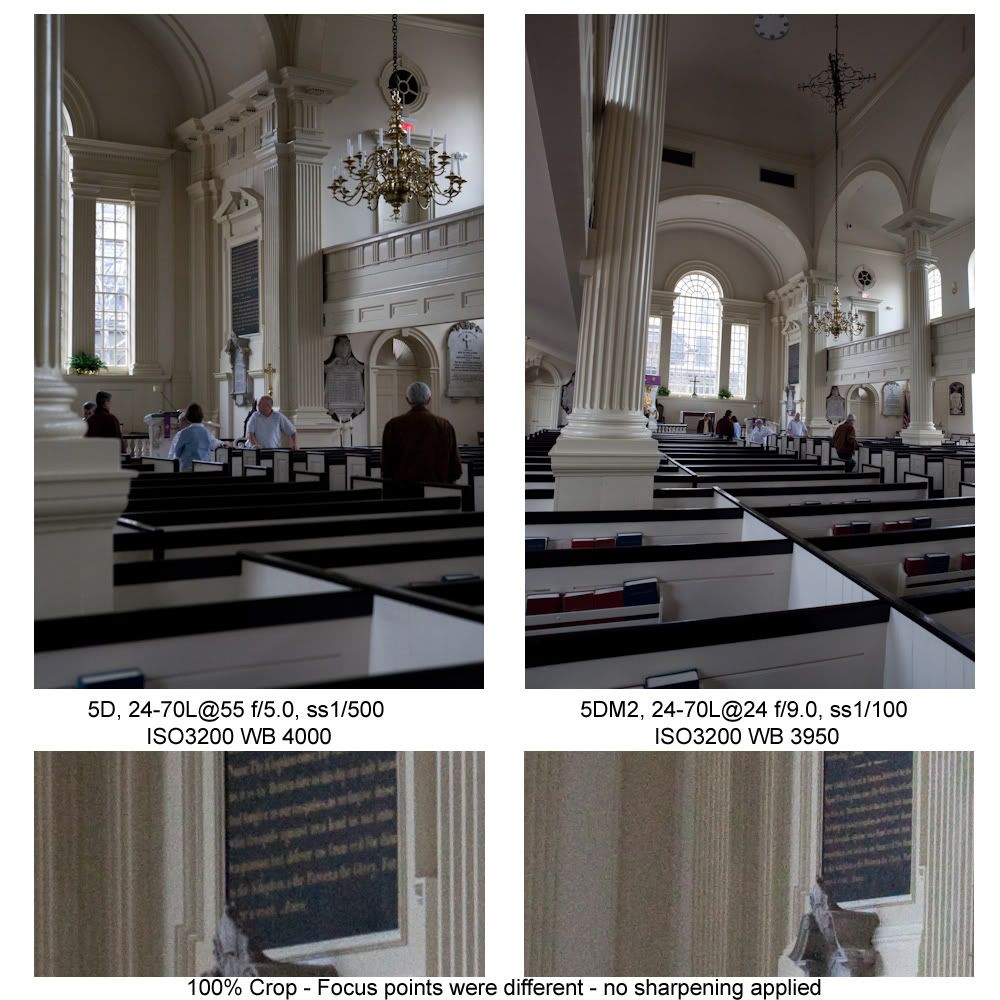 We had different exposure values here, about 2/3 of a stop different I think.
We could have been a bit more prepared in terms of the experiment, but that was my fault as it was my idea in the first place and I didn't plan very well.
The most interesting thing to me was the difference in WB temperature. We were both shooting in auto white balance They metered similarly, and when we took the same shot with the same settings the histograms were very similar. I would say the level of noise is very similar as well, though the character of the noise seems different to me.