My Fourth of July was pretty darn good! Well aside from waiting forever to see the fireworks, and the intense heat on Sunday (and Monday). Saturday we went to Six Flags and even used one of those photo booth things.



Mike went on the teacups with me (my favorite!) and it made him really sick. Not a good way to end the night but okay. We only went to the park in the evening, during the day we shopped for my birthday present and material so I could rig up some curtains for Mike next weekend.
On the actual Fourth we did some more shopping, I saw some boots I wanted which I didn't get, but Mike got sneakers and a j crew shirt on sale. Then we hung out in Ardmore waiting for the train into Philly. In the city we walked around and ate crap (hot dog, ice cream, pulled pork sandwich, bbq chicken) and tried not to melt. Waited a long time, watched the dumb parade, waited even longer watched the fireworks, then went home. It was a long day.




But yesterday we went back and I got those boots!!!!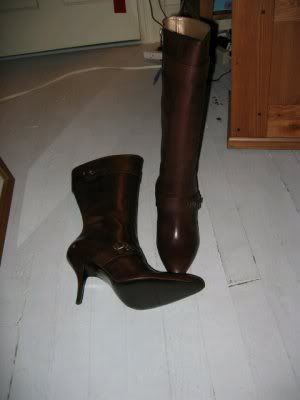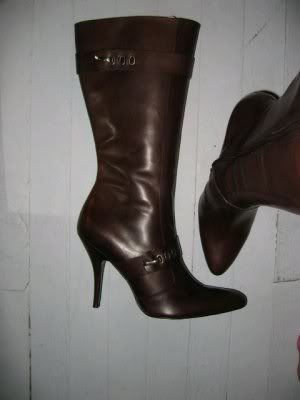 So the weekend was good, I am sad to be back at work and I was sad to take Mike back to the train yesterday. I rented Girl with a Pearl Earring yesterday, and it was pretty good. Maybe I should have read the book first though.
My run went pretty well today. Other than my Garmin acting up a little. But I ran the 1.25 miles straight that was my plan. Boy was it hot out though, even at 5 am, probably nearly 70F! Tonight I was supposed to lift but I HAVE to do laundry so I am skipping it. I am not trying to build muscle this month anyway, I am trying to burn off fat and maintain muscle, so just lifting once this week will have to be enough. I don't have enough clean clothing to do it twice anyway!