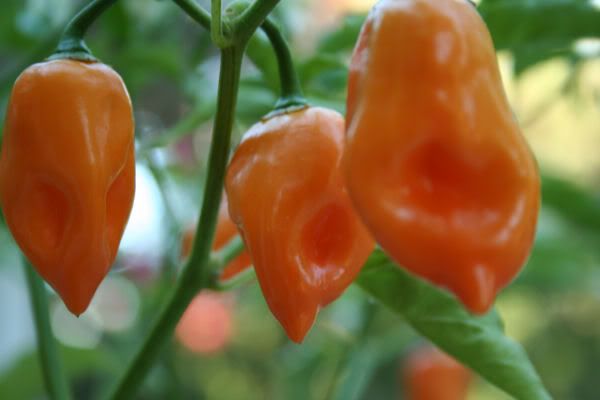 Finally I am done with that all day training I had Wednesday and Thursday. It's nice to be back at my desk doing regular work (and having time for a 5 minute break to do something else). Penn State football starts tomorrow! I can't wait. I love football season. I just wish that it meant the weather here was going to cool off some.

So I brought in one of our habenaro peppers for my boss's boss today, she really likes super spicy food. I meant for her to take it home and cook with it, but she bit off the end of it. At first it was no big deal "that wasn't so hot". It took a couple of seconds but her eyes opened really wide and she said "Now it's getting hot" and ran off coughing to get some water. It was actually really funny. I tried to stop her from eating it, but I can't stop laughing about it.

I think I need to play with my new camera some more this weekend. But I don't know what to go take pictures of. I think I might get funny looks whipping it out at the sushi place tonight at dinner.