I am going to be posting my Boston pictures out of order. Today you get a few funny things I saw on our campus tour today.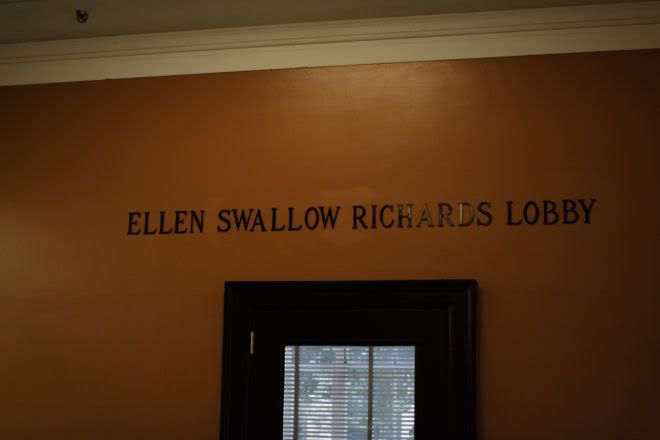 What a silly name for a lobby, what a silly name for a woman, move one letter around and . . .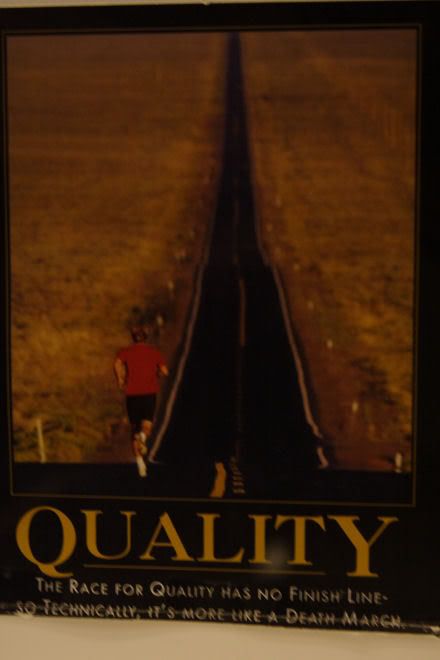 This is just funny in terms of how things feel at work most days. In case you can't read it the poster says "The race for quality has no finish line - so technically, it's more like a death march."
I bet this gets a large readership!