Finally wedding pictures! Okay not quite, how about pictures of the rehearsal for the wedding? I am trying to do these in some kind of order. Here are a few of my favorite pictures from the rehearsal at the church Friday night. All taken with my Rebel XT, the 70-300mm IS lens, and I ran NeatImage noise reduction on all of them.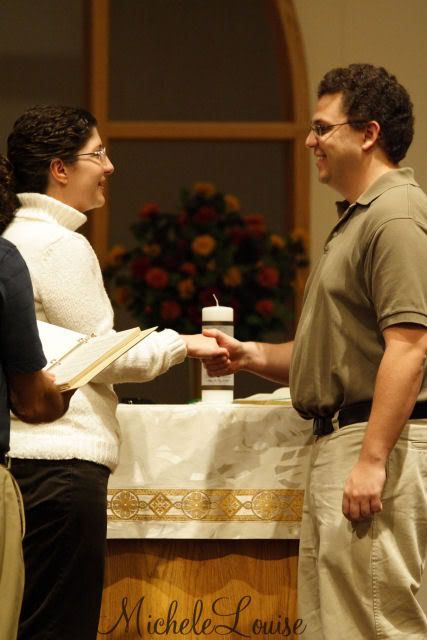 focal length 180mm, SS 1/60 (obviously the IS was on), f/5.0 ISO 1600
Tasha and Dan
focal length 150mm, SS 1/60, f/5.0 ISO 1600
Mike bringing up the holy water that would be used to bless the rings.
focal length 165mm, SS 1/60, f/5.0 ISO 1600
Mike with the rings after the deacon sprinkled him and the rings with holy water, Vinny making faces in the background.