The guys all got dressed for the wedding at my in-laws house, where the pretty leaves are so my father-in-law and I took them out in front of the pretty trees for some pictures. You will notice that I have a hard time not focusing on Michael, I know Dan was the groom but well, its hard to resist my own husband!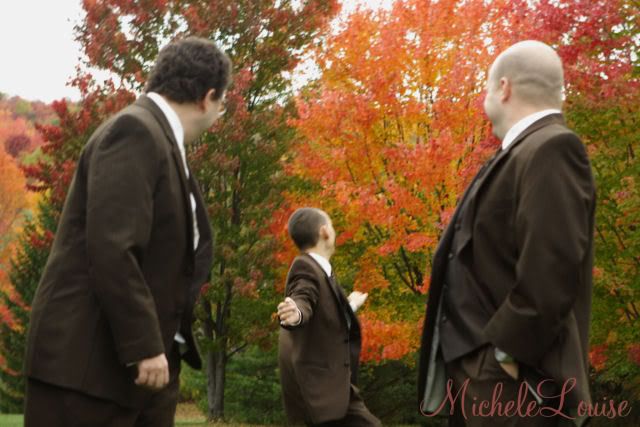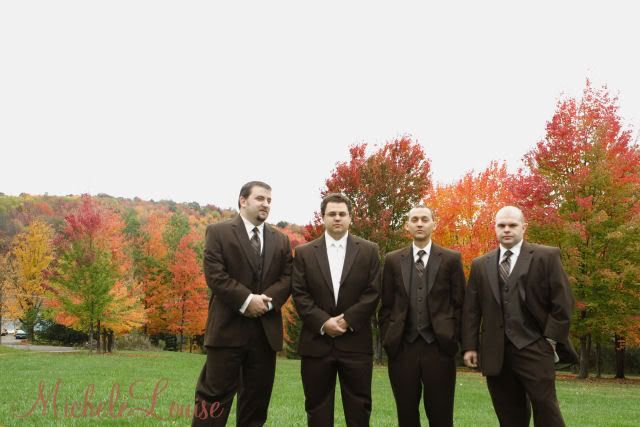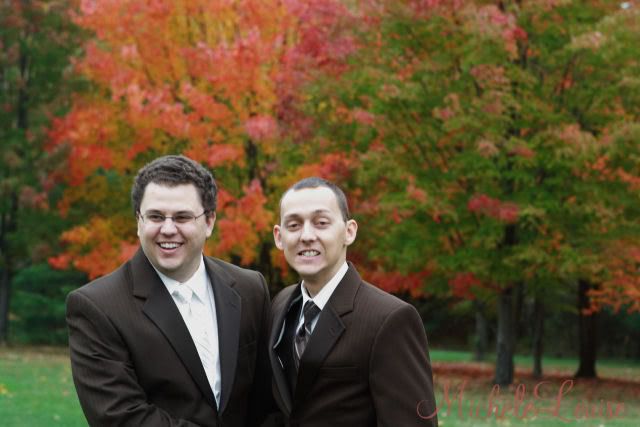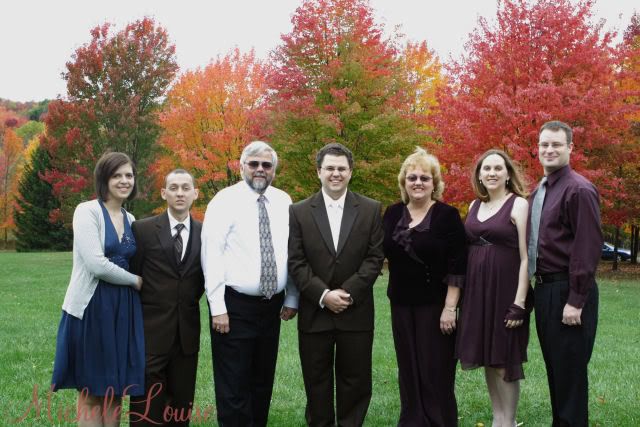 All taken with RebelXT, 24-70L (can you tell I love this lens), ISO 100, F/5.0 SS 1/80
Obviously I didn't take the last one, as I am in it. Vinny took that for us.