Val and I worked really hard today on the bathroom. Dad broke up the cast iron tub and we carried all the pieces out to the truck for him to take to the scrap metal yard. It ended up weighing 320 lbs and they paid $7 for it!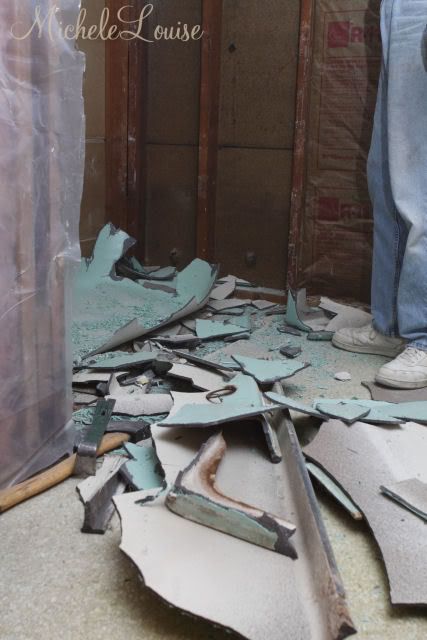 Next up was ripping up the old linoleum and the plywood it was glued down to. That took me and Val the rest of the day, and a lot of backbreaking labor. I didn't take any in progress pictures because it was just a mess. But after we swept up . . .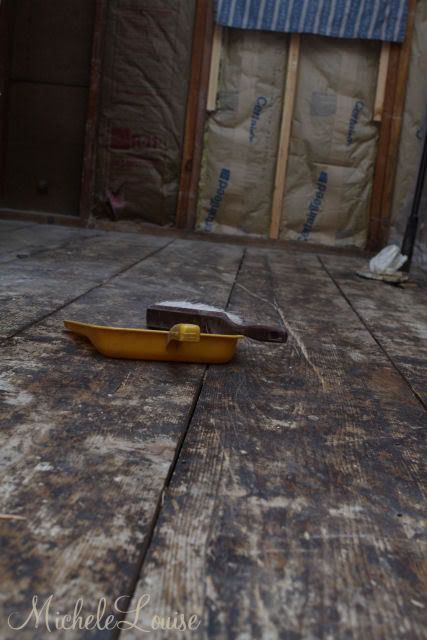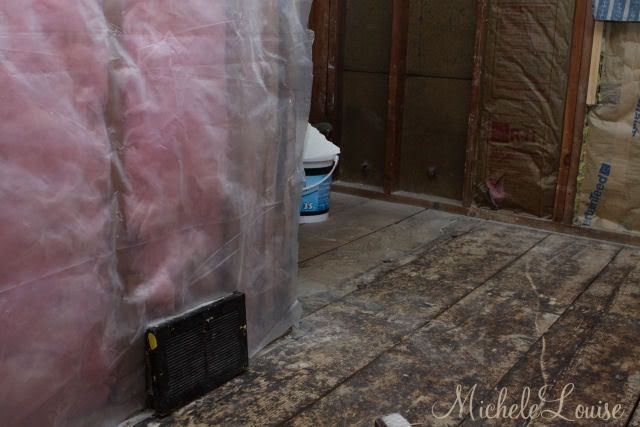 And the current state of the bathroom . . .