After our nap we decided to head back over to the park, this time with the big camera! I wanted to take that because Sunday night was the only night we were going to get to see fireworks and I was hoping to really play around with fireworks pictures.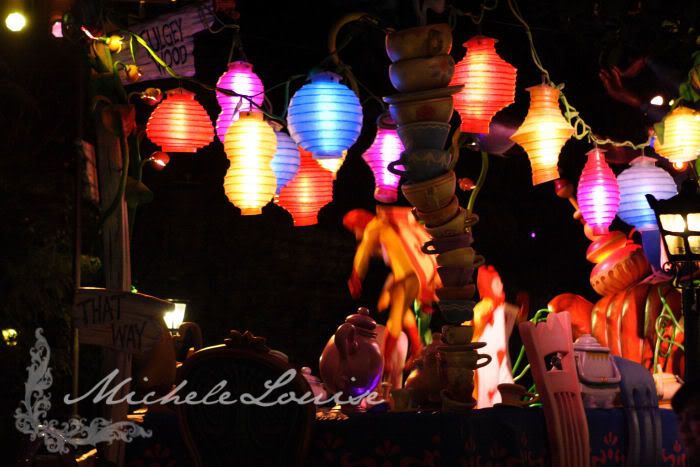 After going on a couple of rides (like Indiana Jones which we both really enjoyed!!) we caught part of the parade.
Finally the teacups were open so of COURSE we had to ride them!! Mike even went with me though he hates them.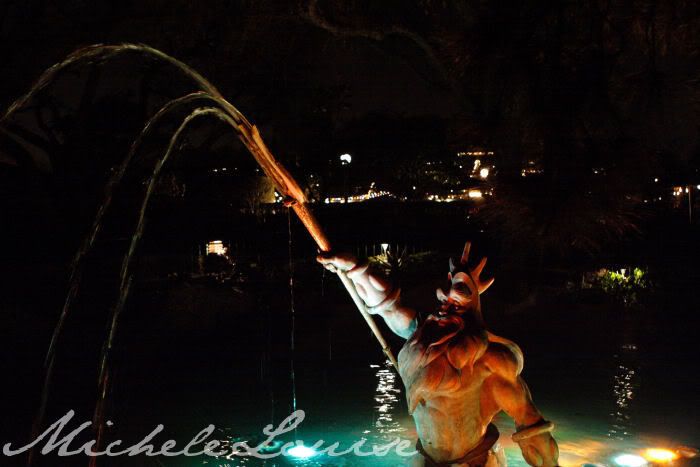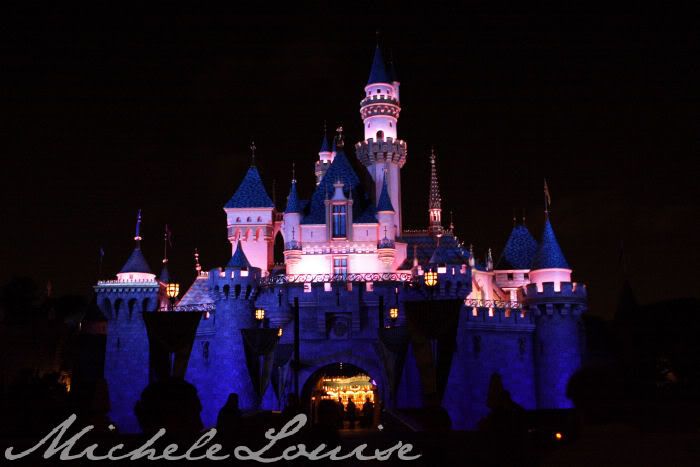 Then it was time for fireworks!!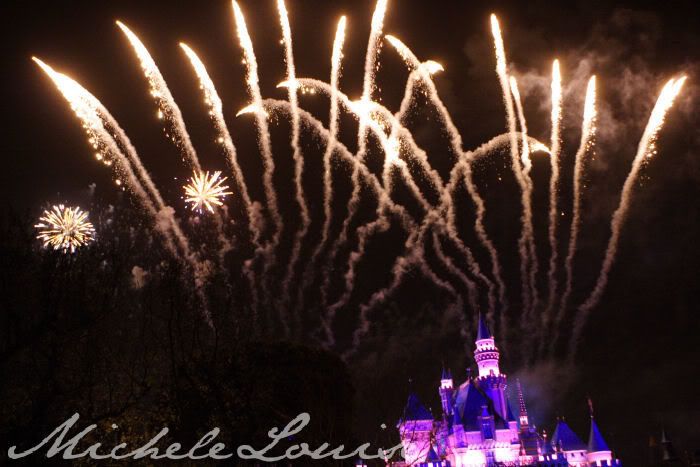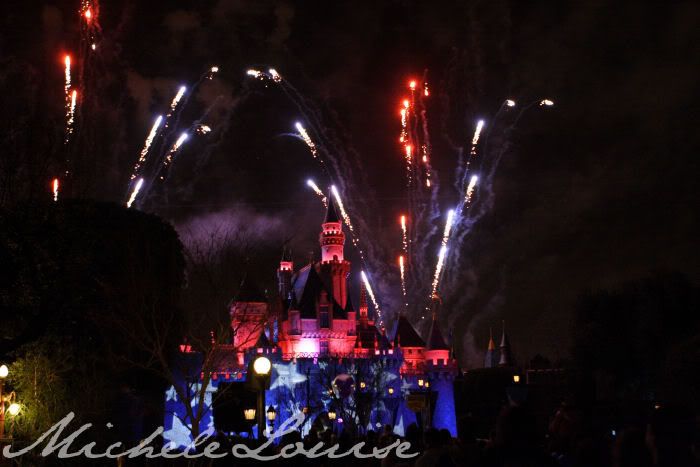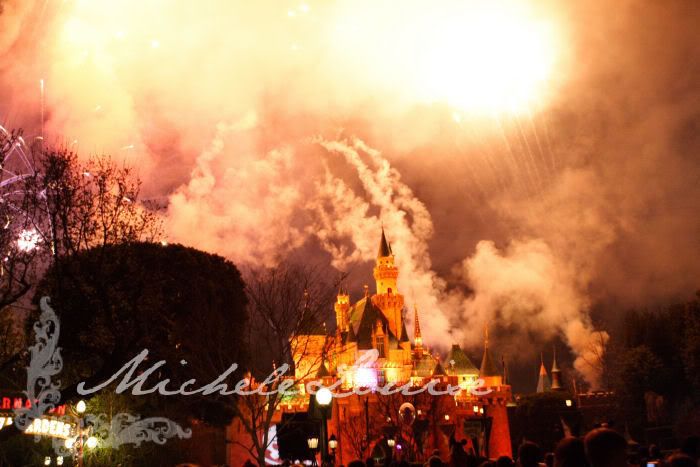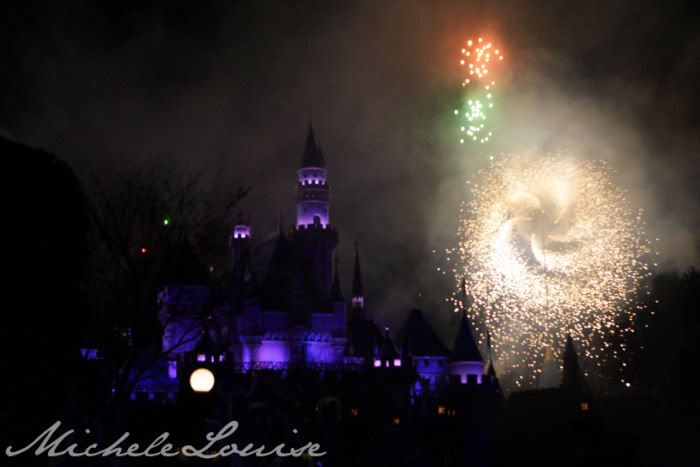 When we got back to the room (dead tired I might add), California Adventure was all lite up so I had to take a picture of it! It was closed though which I thought was pretty silly. No one was in there to enjoy the lights!