Finally I am up to our actual anniversary Monday February 25th!
We decided to start the day in the California Adventure park. Mike even agreed to wear the Happy Anniversary button they gave us when we checked into the hotel. It was fun to have people saying "Happy Anniversary!" to us all day!
I took the XT with me, and the only lens I brought for it on this trip was the 24-70L.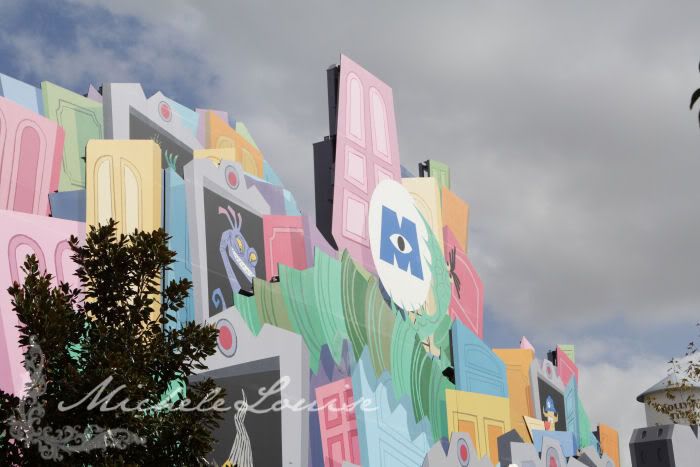 We started out with the Monsters' Inc ride, that is kind of our movie. We like to randomly call each other Kitty, Boo!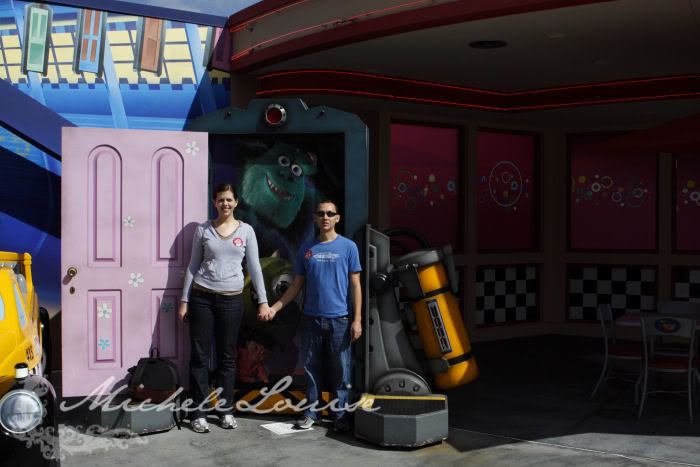 We wanted at least a few pictures of the two of us so I handed over the big slr to a couple people that day.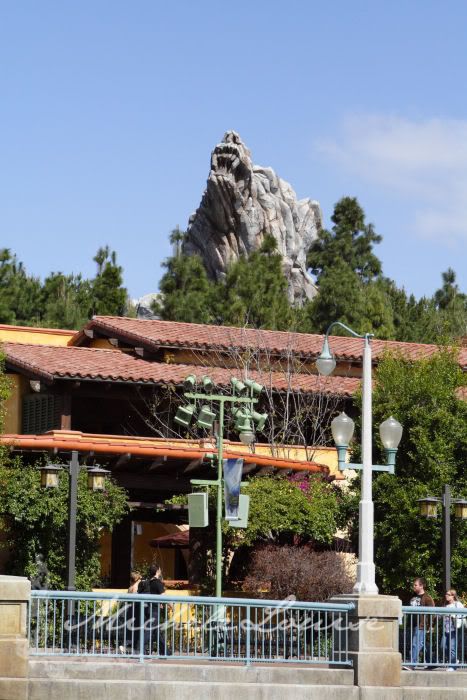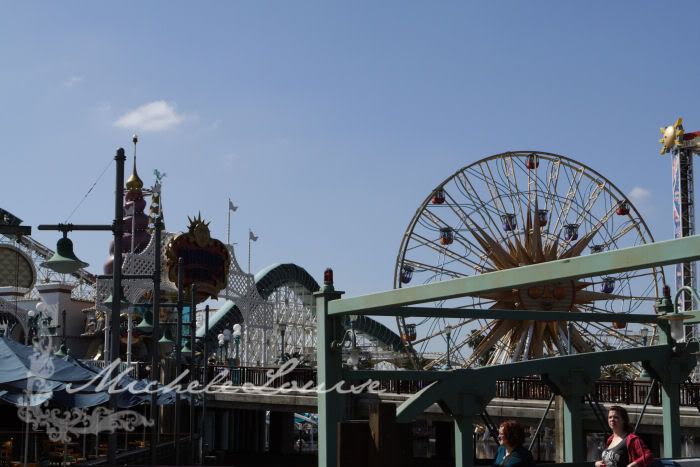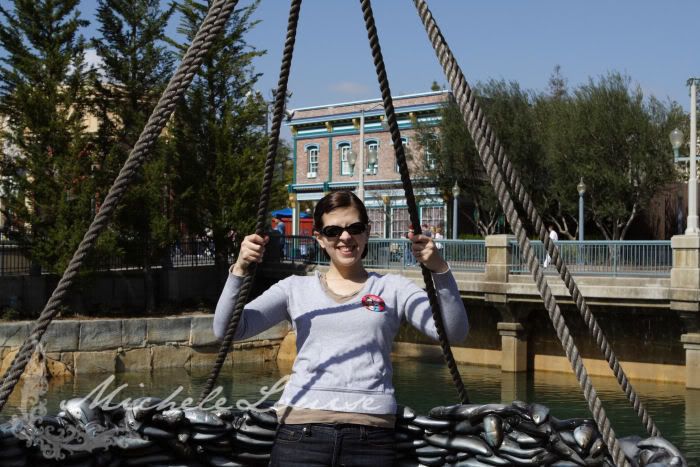 Mike thought it was really funny that the "walls" of this spot were piles of fake fish.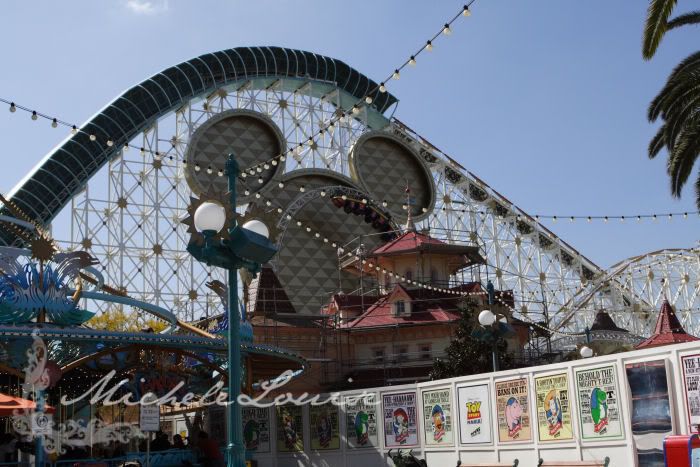 Mike took this one while I went to the rest room! At least HE isn't afraid of my camera!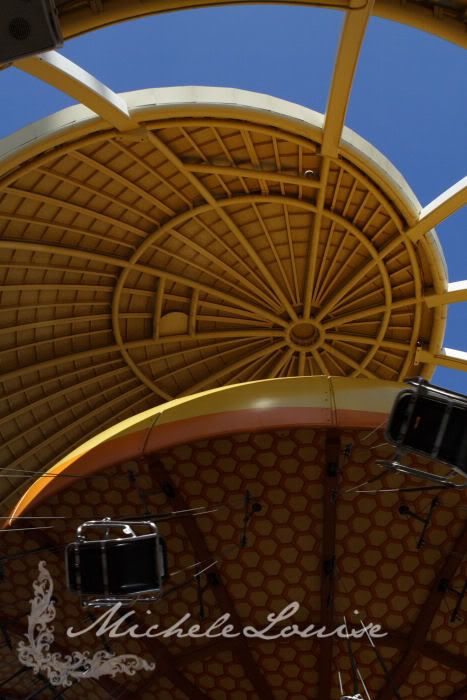 I love the swings!!!!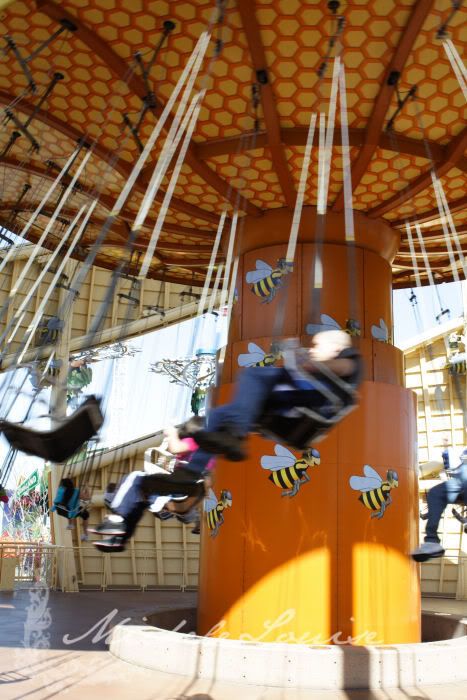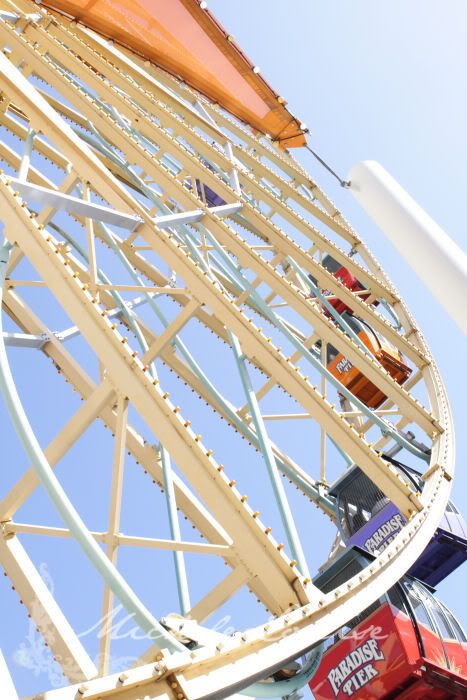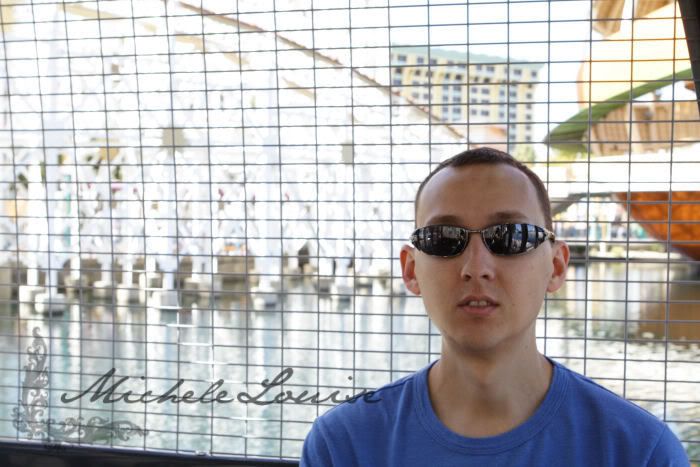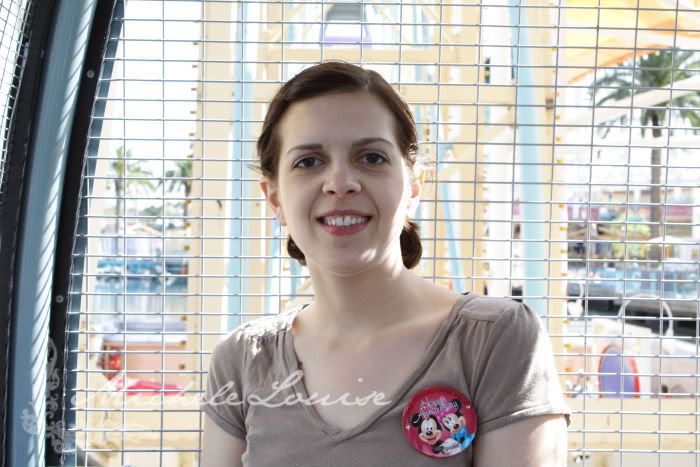 So at Mike's suggestion we went on the ferris wheel. I LOVE ferris wheels but he HATES them, he is afraid that the cage or seat you are in is going to fall off when you are on it. This ferris wheel had swinging and non-swinging gondolas, we didn't think the swinging would be a big deal so we got in one of those. Boy were we ever wrong! Mike was yelling the whole time about how this was the worst ride he had ever been on and to get him off OF IT RIGHT NOW!!!! To illustrate what exactly a swinging gondola is I have zoomed in on of my pictures to show you. It rides on this oval-ish track. At spots (the top and bottom of the wheel) it doesn't move much, but on the sides it slides back and forth on that track, no breaks, just back and forth until the momentum dies. There is no seatbelt, no lapbar, no handles to hold on to!! I was frankly laughing my ass off at Mike as he freaked out.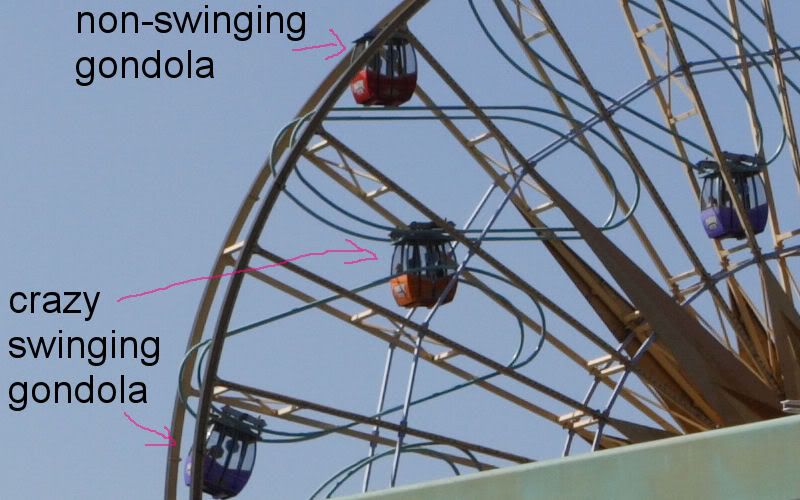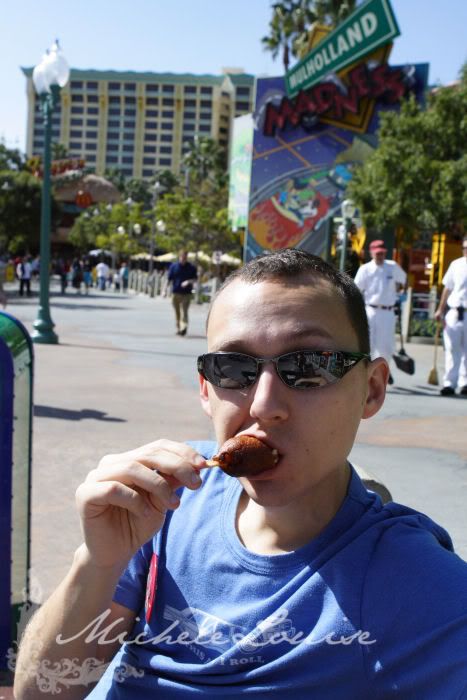 Yummy corndog!!!!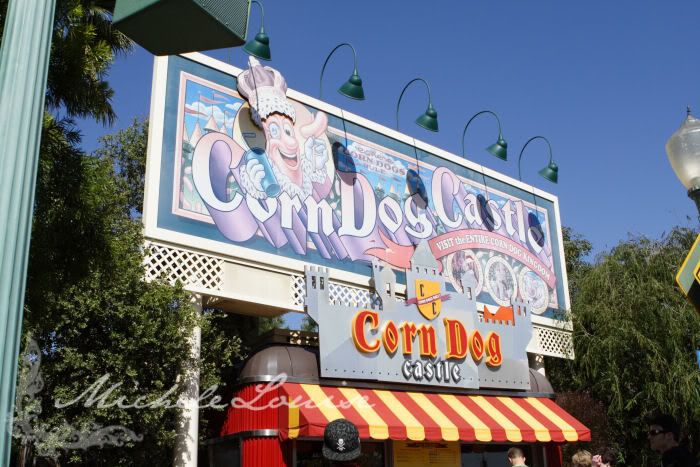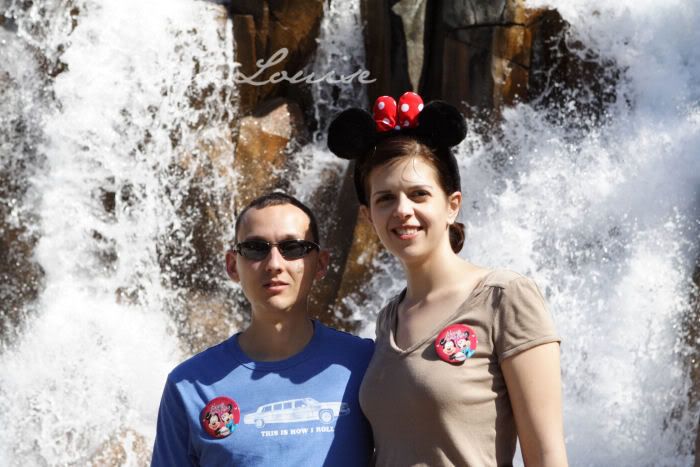 Me with ears!!! The best second anniversary picture we have (and really not that bad though I need to clone out that piece of hair on my forehead).