If you know me at all you know that I love math and numbers and that is why I am an engineer. During some internet surfing yesterday I heard about some really fun data I could pull out of Lightroom using the metadata filter. And I couldn't wait to try it out and make some graphs of what I found.
Specifically I wanted to see what lenses I use the most, and if that has changed over time (obviously in the sense that I couldn't shoot with a lens I didn't own but you know what I mean).
First up overall lens usage since getting a DSLR. Keep in mind this doesn't take into account images that have been deleted since they are no longer in my LR database.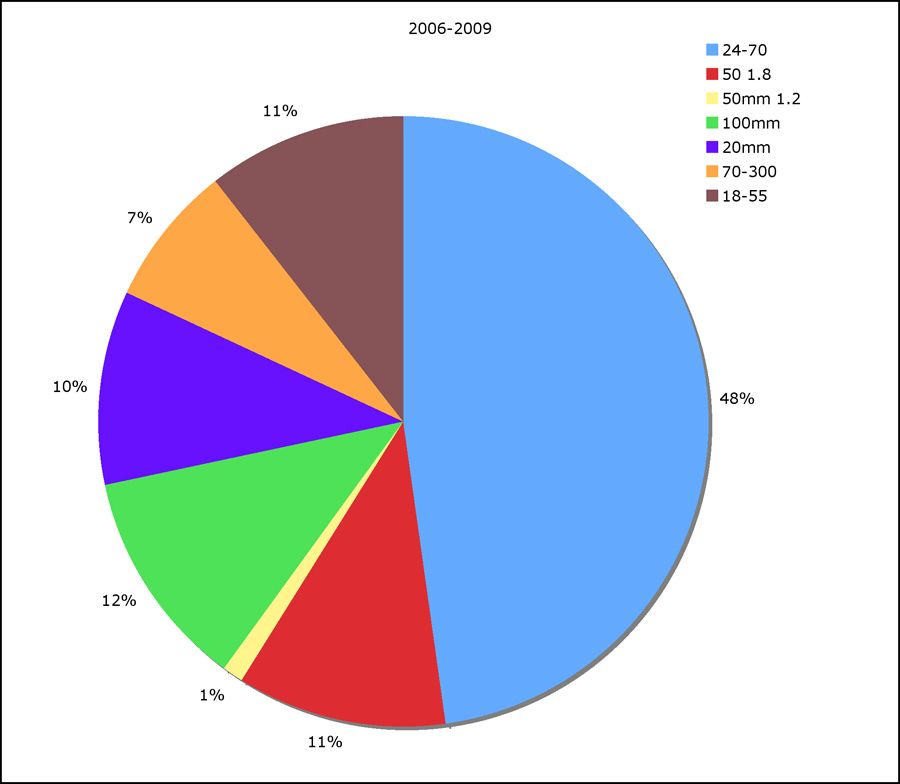 Pretty much what I expected, heavy on the 24-70, I love that thing, followed closely by the 50mm lenses (I am really just adding them up and counting them as one because I never had both really at the same time), and then the 100mm macro. I actually expected the macro to have been used more than the 50's. We will see how that plays out in the future now that I have a camera that can go over ISO 1600, which was usually why I had to pull out the 50 for the XT.
Now on my XT which I used from August 2006 until early December 2008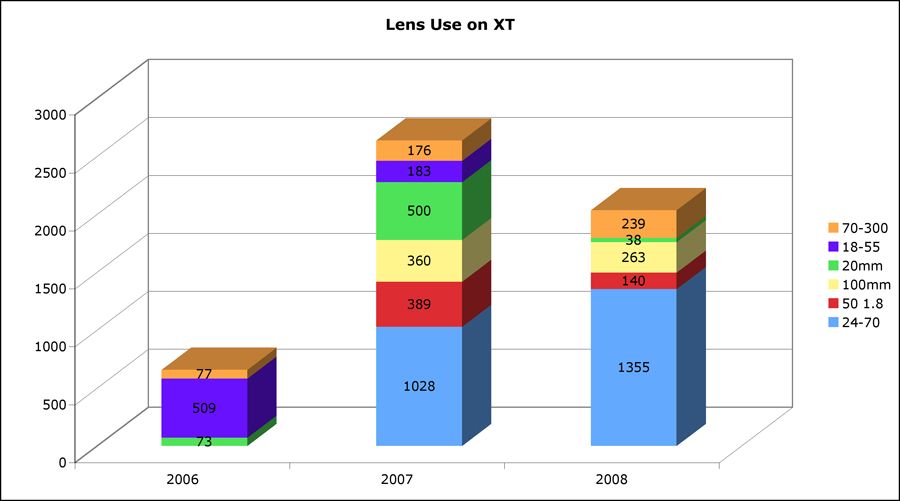 The 24-70 was again the obvious workhorse here, and notice how once I got it the kit disappeared from the chart. I have had that packed up for years now. The 20mm got the most use in Kauai in 2007. I am surprised at how little use the 70-300 gets but I guess what is why it is on the bottom of my list of lens upgrades.
And now on my 5D Mark II which I have used from early December 2008 until now (end of February 2009)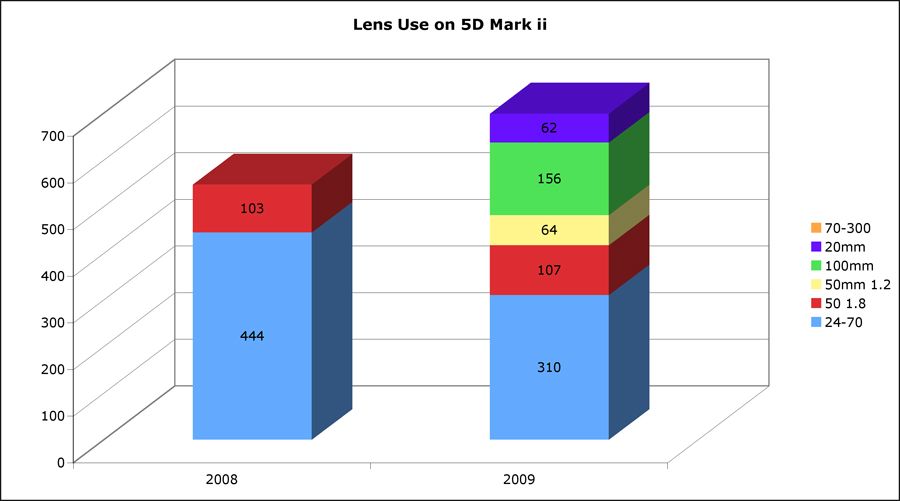 You can see the 20mm making a bit of a comeback here. It was great for house hunting, lighter than the 24-70 and wider which is great for those small spaces. I am liking it a lot more on the full frame as I finally really get the wide angle I was hoping for. I think that lens will be seeing more use in the future, and will be next for a possible upgrade to the 16-35 f/2.8L after some other purchases if I do find myself using it more.
I can't wait to do this again next year. And I have some other ideas for data to pull as well but I have to play around and see what I can get out of it.