Silly Michael didn't think the movies I posted last time were funny at all. Weirdo!! How could you not be amused by those???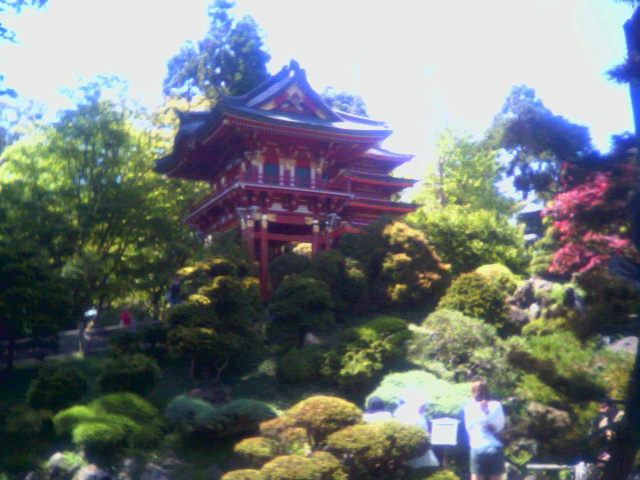 Sara was here Memorial Day weekend. And boy did she wear me out going all over the city. I had to take a whole week to recover. I have a ton of pictures to post when I finally feel like getting around to it. It's not that I don't have the time, I have a ton of free time right now (more on that in a minute) but I just haven't had the drive. A quick recap of what we did. Alamo Square, drove down Lombard Street, soup in a bread bowl, fisherman's wharf, Pier 39 sea lions, rode a merry-go-round, bike to the Golden Gate bridge and back, ice cream, cable car ride, walked down Lombard Street, shopping, Alcatraz evening program all on Friday! Saturday, Winchester Mystery House, Santa Cruz. Sunday, grocery shopping (super fun!), drive up Mount Diablo (following Mike on his motorcycle). Monday, walked around Golden Gate Park (approx 7 miles!). See why I was tired?
So why so much free time? Because my husband (How long before I stop getting a little thrill from saying that? Hopefully never!), is out on a barge in the bay testing soil samples on a 12 hour shift and is staying down in the South Bay. He started Saturday and he might not have a day off until it is OVER in THREE WEEKS!!! BOOO!!!